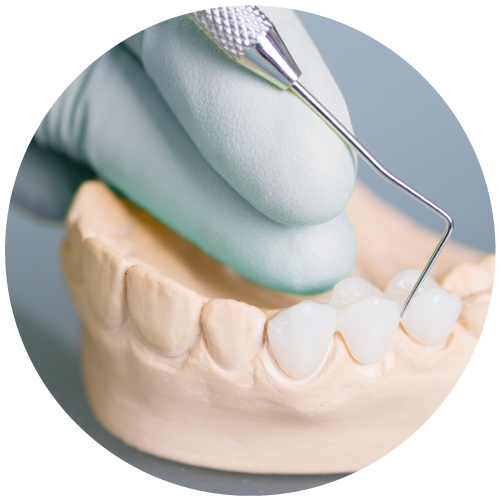 A missing tooth or gaps between your teeth can be a slight to your self-esteem, making you hesitant to give a full smile, let alone be a small blow to your oral health. One solution is to talk with your dentist about dental bridges to give you the grin you want while improving your overall dental health.
Read below to learn what a dental bridge is and how it can benefit your teeth.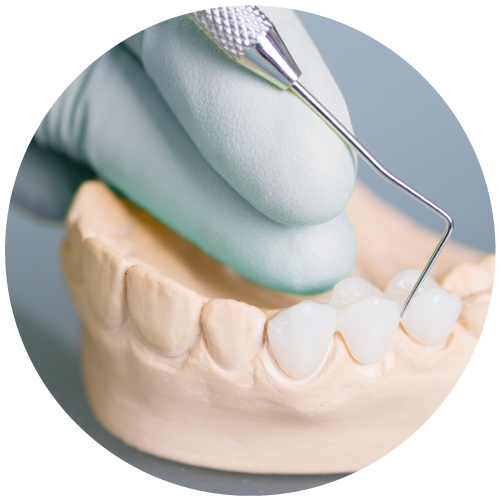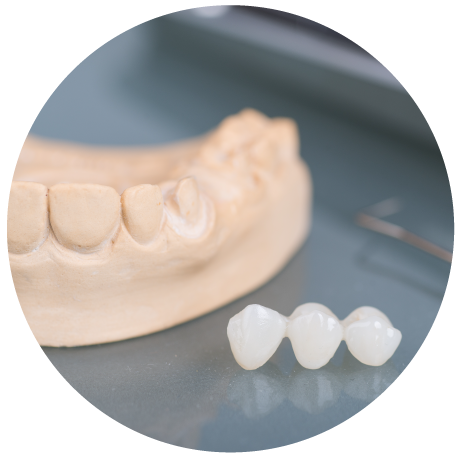 What are Dental Bridges?
Dental bridges are sometimes called a false tooth, or pontic, that is held in place by the teeth on either side. They are used to fill gaps between your natural teeth or replace a missing tooth. There are several dental bridge options and they come in a range of materials, such as gold and porcelain. The latter is the standard choice as they can appear natural and blend in well.
Types of Dental Bridges
There are four main types of dental bridges your dentist can offer:
Traditional Dental Bridge: A traditional dental bridge is essentially false teeth or a false tooth held in place by dental crowns that have been cemented onto each of the supportive teeth. It's one of the most popular types of dental bridges and is a good option for patients who have natural teeth on both sides of a gap.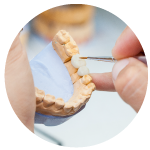 Cantilever Dental Bridge: This dental bridge is quite close to the traditional bridge as it's also held in place by a dental crown and cemented to your supporting (abutment) tooth. The primary difference is that a Cantilever dental bridge only needs one natural tooth next to where the gap is.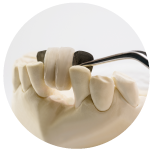 Maryland Dental Bridge: A Maryland dental bridge follows the same basic structure of the traditional dental bridge in that it needs two supporting (abutment) teeth. The difference is that instead of placing dental crowns on the supporting teeth, the Maryland bridge uses a metal or porcelain framework that is bonded to the back of them. To have this kind of bridge, you would need to have natural teeth on either side of the gap.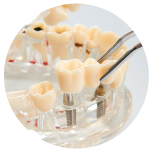 Implant-supported Dental Bridge: Using an implant, these bridges don't require crowns or frameworks. Instead, a dental implant is surgically placed for every missing tooth and hold the bridge in their position. This type of dental bridge often requires two surgeries, one to place the implant and the other to place the bridge.
When Would My Teeth Need Bridges?
A dental bridge can be both for cosmetic and for the health of your teeth, as a missing tooth or teeth can affect you in several ways. Having a dental bridge procedure can help halt those adverse effects by:
Maintaining the shape of your face

Restoring your ability to chew properly

Restoring your smile

Restore pronunciation and speech

Preventing your natural teeth from shifting

Re-adjusting your bite to distribute your chewing force properly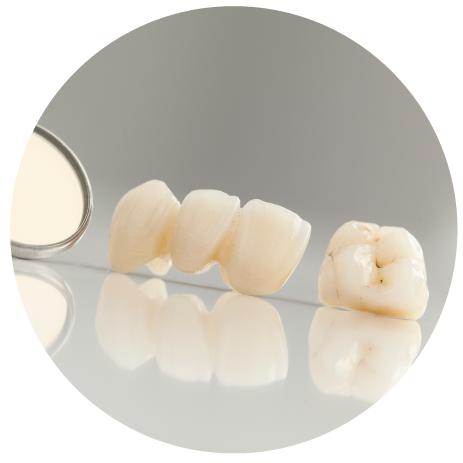 Make a Bridges Appointment For Your Tooth Here!
If having dental bridges sounds like the solution for you, we encourage you to schedule a consultation with Dr. Li. She'll examine your health history and current dental health before outlining a treatment plan that is personalized to your teeth' needs.
Dr. Li and the care team at Ellerslie 66 Dental Clinic strive to make dental care affordable and accessible to all of our patients. We will work with you to find a treatment plan for your dental bridge that works for your financial situation.
If you have questions about dental bridges, our team of compassionate professionals can help you understand all of your options. Contact us now or give us a call at (780) 705-9866.