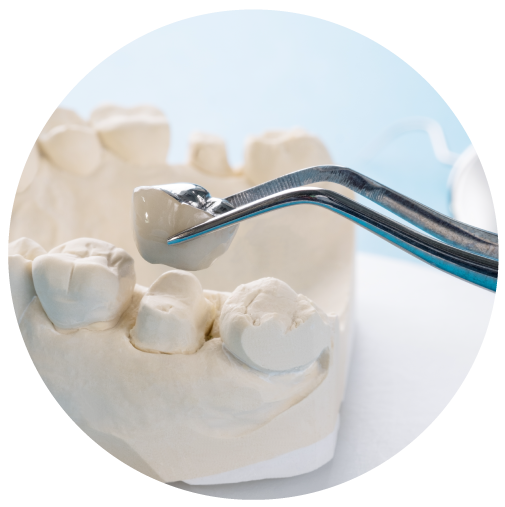 Dental crowns are a popular option for damaged teeth as they help to protect and cover your tooth when a filling isn't enough. A dental crown can also help cosmetically, restoring the shape of your teeth without any special maintenance from your dentist or at home.
If you're interested in having a dental crown placed by your dentist or it has been recommended as a solution, read below to find out more about what dental crowns are and how they're placed.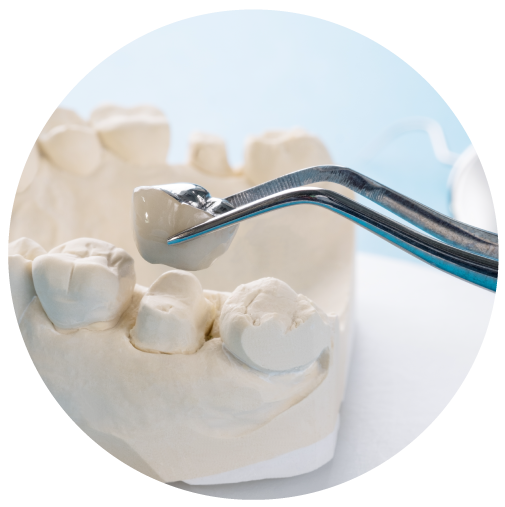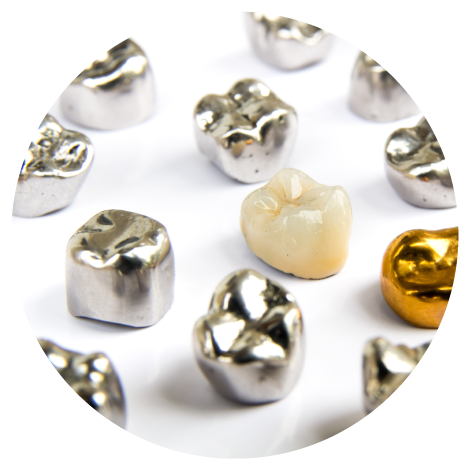 What are Dental Crowns?
Teeth suffer damage, it's the way it is. While we can negate that damage by good dental habits, it won't prevent all damage done over time. With tooth damage, your teeth can lose their shape and size which will call for a dental crown to be placed to restore the shape, size, appearance, and strength of the tooth that has suffered enough damage to it. It's similar to giving your tooth armor.
Material Options for Dental Crowns:
When your dentist recommends a dental crown, they'll likely recommend a material for you to choose. Each of these crown materials has their pros and cons, which is listed below:
All-ceramic or all-porcelain: Like the porcelain crowns fused to metal, either of these options blends well with your natural teeth and is a good option for people allergic to metals. The downside is that they are weaker due to no metal being present and can wear down the teeth opposite the crown.

Pressed ceramic: The ceramic crown has a hard inner core, which makes it more long-lasting than porcelain crowns and blends well with natural teeth due to having a porcelain cap.

Porcelain-fused-to-metal: A porcelain crown is a popular option due that a dentist can match it to your natural teeth and blend in. It's important to note that the metal under the crown's porcelain cap can sometimes show as a darker line, but it's usually minimal. The drawback to porcelain crowns is their strength, they have a higher chance of chipping or breaking off and can wear down the tooth opposite it.
All-resin: An all-resin crown is generally less expensive out of the choices provided, but they also wear down over time and are more likely to break than metal or porcelain crowns.

Metal: one crown material option you have is metal, which could be gold, nickel, chromium, or palladium. The primary benefit of having a metal crown is that they rarely chip or break and can last a long time. Another perk to having a metal crown placed is that it doesn't require much of the tooth to be shaved away. The downside here is that a metal crown is noticeable.
When is a Dental Crown Needed?
There are several reasons why your dentists will recommend dental crowns, including:
Covering and supporting a tooth with a large filling with not a lot of tooth remaining

Covering a dental implant

Help to hold a dental bridge in place

Covering a tooth that has had a root canal

Restoring a broken or very worn down tooth

Protecting a weak tooth from breaking or keeping it together if cracked.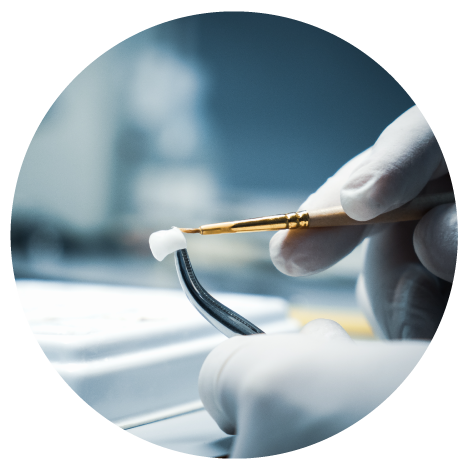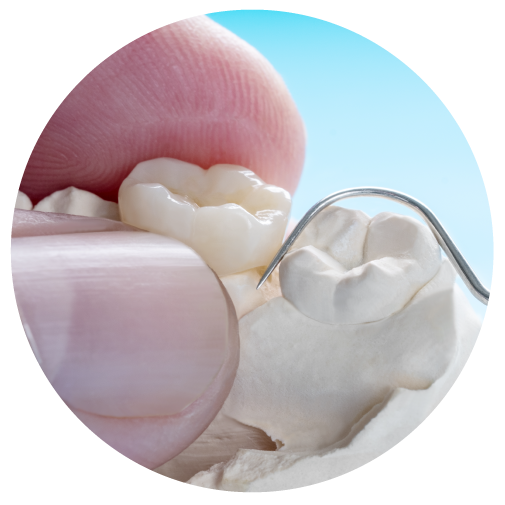 Dental Crown Procedure
The dental crown procedure usually only requires two visits to the dentist's office.
During the first visit, your dentist will examine and prepare the tooth in need of a crown. This includes having x-rays taken of the tooth and bone around it, and might include a root canal before your crown is placed if there is injury to the tooth's pulp, decay, or a risk of infection. Next, your dentist will reshape your tooth for the crown by filing down the top and sides and a paste is placed on the surrounding teeth as well as the tooth in need of a crown to take an impression for the crown. Once the impression is taken, it's sent to a dental laboratory to create the crown and you will leave with a temporary one to keep the tooth safe.
For the second visit, the permanent crown is placed after the temporary one is removed and the tooth checked.
Make an Appointment with the Dentist Here!
If having a dental crown sounds like the solution for you, we encourage you to schedule a consultation with Dr. Li. She'll examine your health history and current dental health before outlining a treatment plan that is personalized to your teeth' needs.
Dr. Li and the care team at Ellerslie 66 Dental Clinic strive to make dental care affordable and accessible to all of our patients. We will work with you to find a treatment plan for your dental crown that works for your financial situation.
If you have questions about dental crowns, our team of compassionate professionals can help you understand all of your options. Contact us now or give us a call at (780) 705-9866.