Preventative Dentistry
With Ellerslie 66 Dental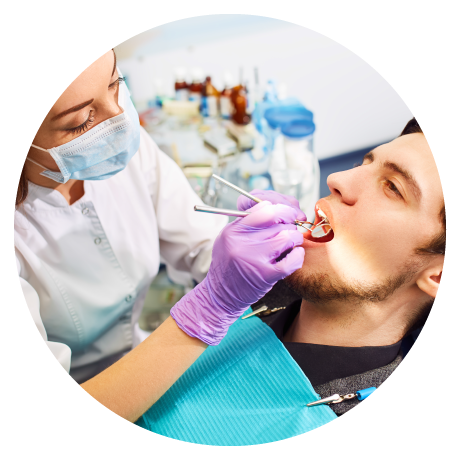 Promoting healthy dental care routines is our ultimate goal and responsibility at Ellerslie 66 Dental. Daily preventative measures, which could lead to healthier teeth and gums, are cheaper alternatives to other dental procedures. Most importantly, you will feel more confident about yourself.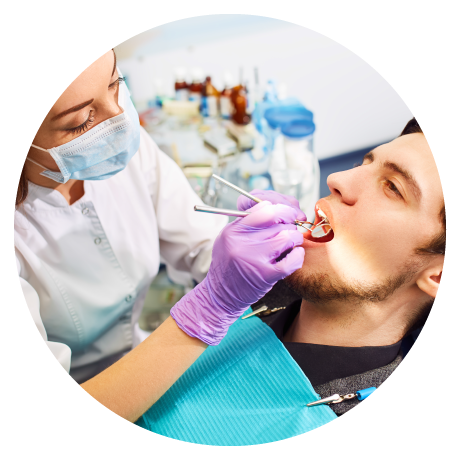 Regular Dental Check Up Examination
Dental checkups can spot the early signs of tooth decay or some other dental conditions. Usually these conditions can be dealt with before they become a serious health problem. If these issues are not treated they can develop into something more serious such as toothache, infection, loose teeth, and loss of teeth etc. Dental checkup examination is recommended at least once a year.

Teeth Cleaning
Teeth cleaning is a procedure performed by dental hygienists and/or dentists to remove plaque and tartar. Different instruments such as ultrasonic devices and hand scaling instruments are usually used for the purpose. Depending on patients' buildup level and clinic condition, patients are recommended to have their teeth cleaned every 3/4 months, 6 months or 1 year.

Proper Brushing
Proper brushing is critical in preventing gum disease and tooth decay. It removes the bulk of bacteria and plaque that are mainly responsible for cavities and gum disease. Ideally you should brush after each meal. At the bare minimum you should brush twice a day (morning and bedtime). Brushing can bring you a brighter smile and greater confidence. When brushing we recommend:
Soft brush
Semi-circular motion
Avoid abrasive movements and diversity the motion

Flossing
Plaque is the main cause of gum disease. Even with proper brushing techniques, a significant fraction of the tooth surface remains unreachable, resulting in the build-up of a bacterial film. After 24 hours, plaque hardens into 'calculus' and can only be removed through professional tooth cleaning.
Flossing is the most effective means to avoid the build-up of calculus (also known as tartar). We recommend flossing at least once a day to prevent plaque from forming tartar. It can also remove the food trapped between teeth and thereby preventing cavities and bad-breath.
What is Preventative Dentistry?
Preventive dentistry is the proactive steps and actions of caring for teeth and oral hygiene to keep healthy.
There are a wide variety of topics, and activities that fall under this category from brushing your teeth daily, to mouthguards and doctor visits. The easiest and most important part of all oral hygiene begins with brushing your teeth. To make sure your teeth are getting proper care when brushing look for toothpaste with the ADA Seal of Acceptance, toothpaste with this seal must contain fluoride to strengthen teeth and ingredients to remove food residue.
What else should I do to keep my teeth healthy?
To ensure that you or your childs' teeth are healthy, the American Dental Association (ADA) recommends visits to the dentist frequently. These practices are designed to ensure that teeth are strong, healthy and resistant to disease or bacteria.
To ensure that the dentist you choose matches your needs make sure you identify if they are a general practitioner, or a pediatric one. 
What can I do at home to keep my or my childs' teeth healthy?
Beyond just brushing and flossing you can make sure to maintain a healthy diet. Limit excessive acidic foods. Try to balance nutritional value and vitamins, especially for children as they develop their teeth.
Risk Assessment
Dentists can customize a prevention program based on your specific situation to create a risk assessment profile, which involves observing the clinical appearance,and a variety of other factors such as:
Balanced Diet. Vitamin D promotes healthy bone density meaning it will make the teeth strong as they develop, and keep teeth from becoming brittle.
Medication use. Some medicines can lead to various dental health risks.
Age. Be aware in children oral health can have a profound impact on growth and development if it is neglected.