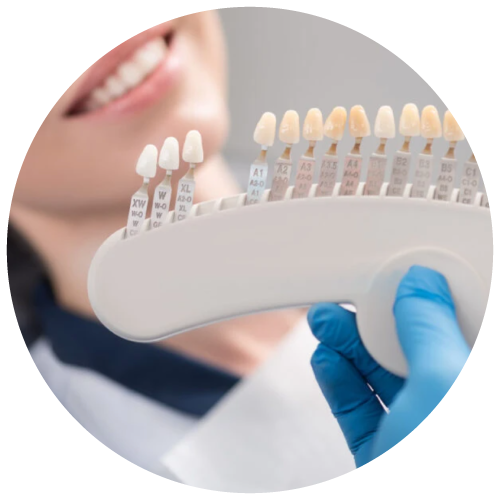 It's important to be confident in your smile, and that means not worrying about hiding teeth you're not proud to show. Dental veneers are a way to restore confidence in your smile and a wonderful cosmetic dentistry service that can restore your teeth while giving you a smile that will glow naturally.
If you're curious whether dental veneers are the solution for you, read below to know more about Ellerslie 66's dental veneer service and discover if this is the cosmetic dentistry you're looking for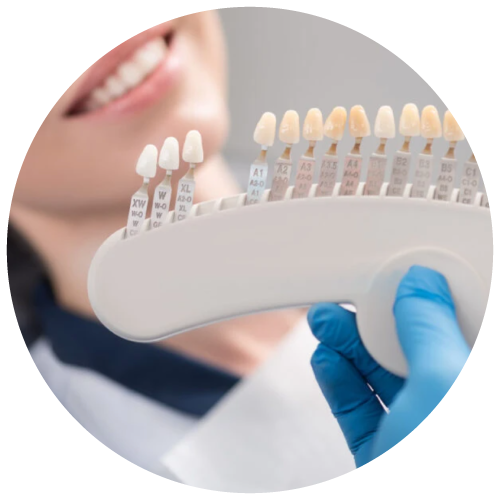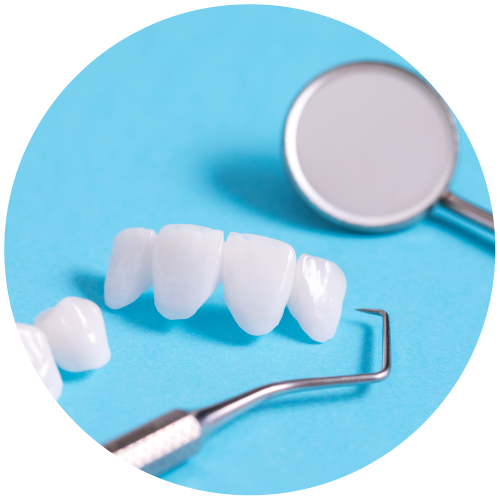 What are Dental Veneers?
Dental veneers are a form of cosmetic dentistry where thin shells are attached to the front surface of a tooth. They're quite versatile as veneers can be used for a range of purposes, which we'll explore in the next section.
When considering veneers or talking to a dentist about your options, there are several materials you can use. The common choice and most traditional type is a porcelain veneer, this is because they're strong, very durable, and their color looks more like the natural enamel of your teeth making it an excellent choice to restore your teeth to a full and beautiful smile. 
Other materials used for dental veneers include:
Composite resin veneers: they can take longer to create, but also offer a natural appearance that mimics your natural teeth and are quite durable.

Ceramic veneers: a cost-effective solution that requires less tooth preparation and can look natural depending on the quality of composite resin used. 
No matter which veneer material you're interested in, have a conversation with your dentist to find the right option for you.
What is the Dental Veneer Procedure?
For people who have some anxiety around visiting a dental office, knowing procedures can help alleviate some of their concerns. With that in mind, here is how dental veneers are applied to your teeth over several stages:
Depending on the issue you and your dentist are working to resolve, they may need to reshape the surface of your tooth by trimming away some of the existing enamel. In some cases, your dentist may suggest a local anesthetic to help keep things comfortable.

Your dentist will take a mold of your teeth before sending it off to a laboratory that will create your veneers out of the material chosen. While you wait, your dentist will give you temporary veneers.

After 2-4 weeks, you'll return to the dental office for the veneers to be placed. Once your dentist has confirmed that the veneers fit well, they clean and polish your teeth before setting them. 

Your dentist will use a special cement that will be applied to bond the dental veneers to your teeth and a special light will be used to encourage a chemical bond between the tooth and the veneer. Once that is completed, your dentist will clear away any excess cement, check your bite, and make any final adjustments before sending you on your way.

Leave the office with a new smile!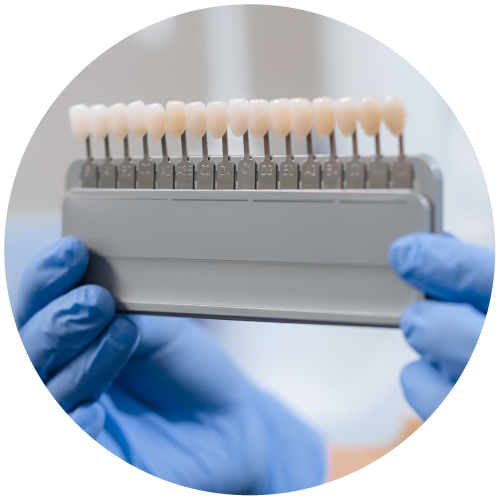 If getting dental veneers sounds like the option for you, we encourage you to schedule a consultation with Dr. Li. She'll examine your health history and current dental health before outlining a treatment plan that is personalized to your teeth' needs.
Dr. Li and the care team at Ellerslie 66 Dental Clinic strive to make dental care affordable and accessible to all of our patients. We will work with you to find a treatment plan for your dental veneers that works for your financial situation.
Make a Veneer Appointment with Our Dentist Here!
If you have questions about dental veneers, our team of compassionate professionals can help you understand all of your options. Call Today to Schedule an Appointment 780-705-9866 or Contact Us Online.