Cosmetic Dentistry in Edmonton
Cosmetic dentistry is dentistry aimed at creating a positive change to your teeth and to your smile. From subtle changes to major repairs, your dentist can perform a variety of procedures to improve your smile. There are many techniques and options to treat teeth that are discolored, chipped, misshapen or missing. Your dentist can reshape your teeth, close spaces, restore worn or short teeth or alter the length of your teeth. Common procedures include bleaching, bonding, crowns, veneers and reshaping and contouring.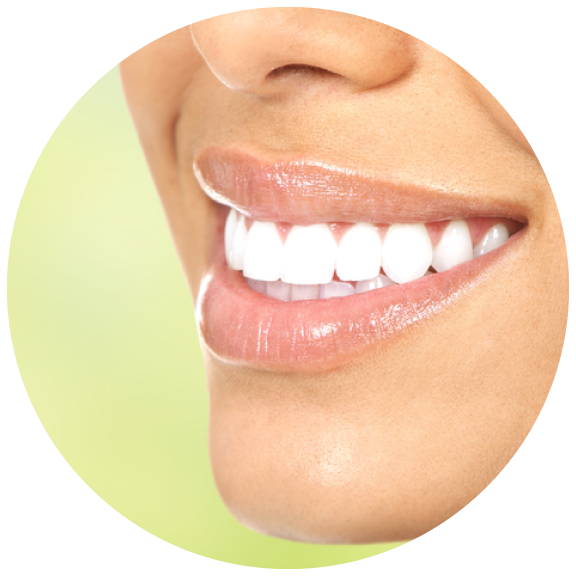 Veneers
Porcelain veneers are thin pieces of porcelain glued to teeth to recreate the natural look of teeth. Porcelain veneers also provide strength comparable to natural tooth enamel.
Porcelain veneers are recommended in cases:
Teeth discolored which do not respond to whitening/bleaching
Poor shape and/or contours, e.g., small peg-shaped tooth
Gaps between teeth

Porcelain Crowns
Crowns can recreate the entire shape and contour of teeth. Dental porcelain has physical specifications very close to teeth enamel, both strength and esthetics. Therefore porcelain crowns are an excellent choice to recreate the form and function of a damaged tooth. They can be designed to make very nature and esthetic appearance.

Porcelain Bridges
As dental porcelain can be used to create nature and esthetic veneers and crowns,  dental porcelain can be used to make dental bridges to replace missing teeth and recreate patient's smile.

Teeth Whitening
Tooth discolouration can be caused by dental caries, food, smoking, medications, aging and other causes. Not all discoloured teeth can be whitened. Your dentist will determine the cause and give you recommendations. If your teeth can not be whitened, you still have the option of porcelain veneers .
There are three ways of teeth whitening:
In-Office Whitening
Custom-made trays filled with high-concentration bleaching gel
OTC (over the counter) bleaching strips
Each method has its pros and cons, consult with your dentist before you start your teeth-whitening.